Shades of Alchemy - Online on demand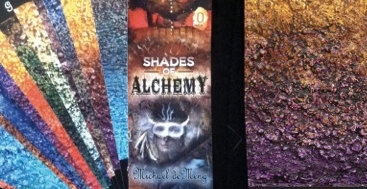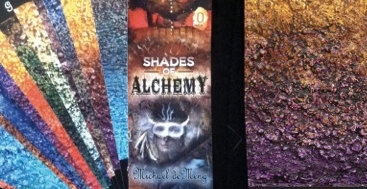 Shades of Alchemy - Online on demand
In this Video Workshop series I show students all the weird and wonderful ways that I use paint to transform various everyday objects. This class is full of antiquing and distressing techniques, but much of the material can also be applicable to more traditional painting as well. Along with techniques I also sharing a variety of my paint recipes, including Blue Barnacles, Jelly Brain, Green Goblin and Dirty Doll Pink. The videos also include instructions on my specific bizarro effects such as...Ghoulish Glow, Tricky Frozen Caveman, and the Burnt Paper Routine. Are you ready to discover what groovy things that paint can do for you?
How much does it cost? A: $39.95

When does it begin? A: Ongoing

How long does it run? A: It is yours to watch as long as you like.

How does it differ from live class? A: On Demand classes won't have the new weekly Q and A video, but students will be able to access the Q and A videos that were previously recorded when it was running live.

Is the class segmented or do I get everything at once? A: On-Demand you get everything at once. Watch at your leisure

What kind of site is being used to host this class? A: I'm using a protected blog.

How do I watch the videos? You watch them through a protected Vimeo account. You can also download them onto your computer.

How will I access the blog? A: Once you pay I will send out passwords and usernames to all the students.

Is this for Beginners or Advanced students? A: It's for everyone. I've made it so it is information that can be used by all levels.

Will it be entertaining? A: Geez, I hope so. I will try and make it very un-dry and fun.

What specifications does my computer need? A: You'll need to be able to watch movies on sites like YouTube or Vimeo.

What will happen after I sign up? I'll send you a confirmation to say "howdy" and I will send you codes to the TypePad account and the video codes.

How long will I have to watch the videos? A: If you download them you can watch them as long as you like.

How do I sign up? A: Click the little button and you're off and running. WooHoo!